After falling 35-20 to Notre Dame, the Virginia football teams enters its bye week at 4-1 overall and 2-0 in ACC play.
The Cavaliers led the Fighting Irish at halftime, but turnovers and lackluster pass protection ultimately caught up with Virginia in South Bend. The loss doesn't damage the Wahoos' chances of making the ACC championship game, though, and this season still holds plenty of promise.
With five games in the books, it's time to evaluate UVa's performance in all three phases of the game. We'll also look at coaching and intangibles when grading the Cavaliers.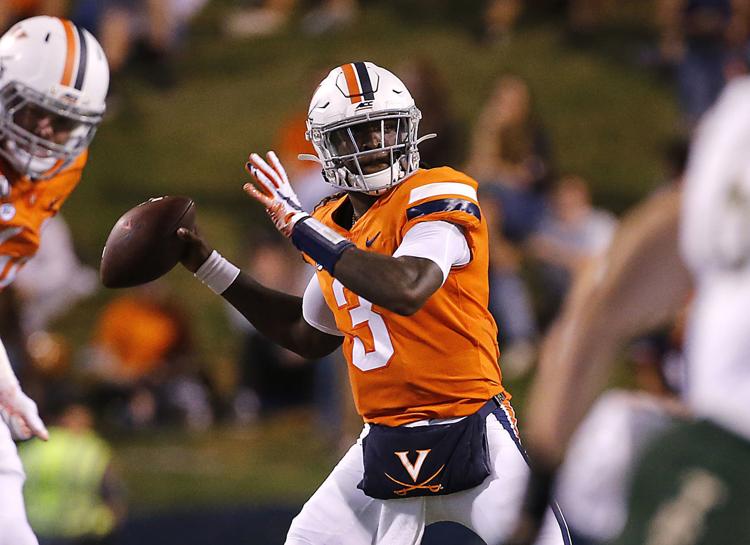 Virginia's offense hasn't been bad, but it lacks consistency.
While the Cavaliers dropped 52 points on William & Mary and scored 21 points on their final three drives against Florida State, they're only averaging 3.4 yards per rush and 107 rushing yards per game. Pass protection has been shaky as well. The Cavaliers allowed eight sacks in the loss to Notre Dame.
Bryce Perkins averages nearly 270 total yards per game, but he's thrown eight touchdowns and six interceptions a year after tossing 25 scores to only nine interceptions.
It's hard to critique Perkins too much, as he's asked to do just about everything for UVa and he does so admirably. Without Perkins, it's hard to imagine Virginia sitting at 4-1, but he hasn't quite reached last year's level, though.
Joe Reed stands out as a player offensive coordinator Robert Anae can (and should) rely on in the final seven regular season games. The senior wideout leads the team in receptions (32) and receiving touchdowns (4). He's an explosive kick returner, and he's already caught more passes this year than he did in any of his previous three seasons.
Keep an eye on Reed as a player who could see his name rise up NFL Draft boards in the coming months as he continues to show the versatility that NFL coaches crave.
Virginia ranks 41st nationally in scoring defense, and the Cavaliers haven't been perfect on the defensive side of the ball, but it's hard to give them anything worse than an A.
They rank fifth nationally in sacks with 22, and the team's front seven is athletic and aggressive. Virginia's rushing defense ranks 21st nationally, allowing just 95.6 yards per game on the ground. UVa is one of 24 FBS programs holding opponents to fewer than 100 rushing yards per contest.
With Bryce Hall leading the secondary, it's not much easier to pass on Virginia than it is to run against the Cavaliers. Virginia also ranks 21st nationally in passing defense, allowing only 184 yards per game through the air.
The fearsome front and talented secondary help Virginia rank 15th in total defense, ranking ahead of programs such as Michigan, LSU, Auburn and Alabama. Of teams that have played five games, only Clemson, Ohio State and Utah have allowed fewer first downs than the Cavaliers.
Virginia's defense isn't the top scoring defense in the country, but it's an elite unit.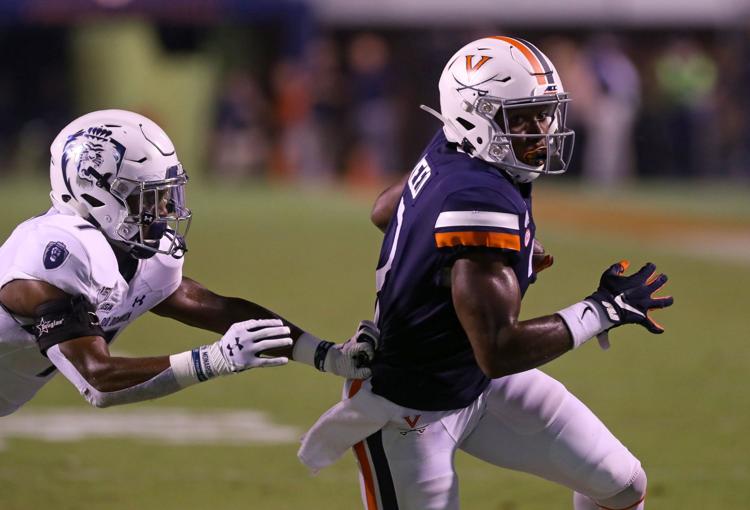 The special teams unit hasn't been otherworldly, but it's solid. Kicker Brian Delaney converts at an efficient clip, as he's made 7-of-10 field-goal attempts. He did miss an extra point against Florida State, but it didn't end up hurting the Cavaliers. The junior offers a steady presence at kicker.
Junior Nash Griffin handles the punting duties, and he looks solid through five games. He averages 40.7 yards per punt, and eight of his 18 punts have been downed inside the 20-yard line.
It's the return game where Virginia excels the most. Joe Reed's game-breaking speed makes him one of the most exciting kick returners in college football. Reed took a return back for a touchdown against William & Mary, and he's averaging 34 yards per return through five games.
As a team, Virginia averages 30.2 yards per return, compared to a mark of 23.8 for its opponents. It also averages 7.6 yards per punt return compared to the measly 0.5 yards per return of opponents. Virginia returns well and covers kicks efficiently.
Cue the fans screaming about offensive playcalling.
While it's easy to pick nits within the offense, it's unreasonable to bash the work Bronco Mendenhall and his assistant coaches have done since arriving in Charlottesville.
The team averages 32 points per game, and the Cavaliers have scored at least 30 points in both of their ACC games this season. On paper, the defense matches up well with every defense in the ACC. The team passes the eye test and the stats back up the improved on-field product.
From 2008-2017, Virginia didn't appear in the AP top-25 poll. The Cavaliers have made four consecutive weekly appearances this season, and they were in the poll for a week last season.
An extremely near-sighted view of the coaching staff may find flaws in the offensive playcalling, but the big picture outlook shows tremendous progress from the program.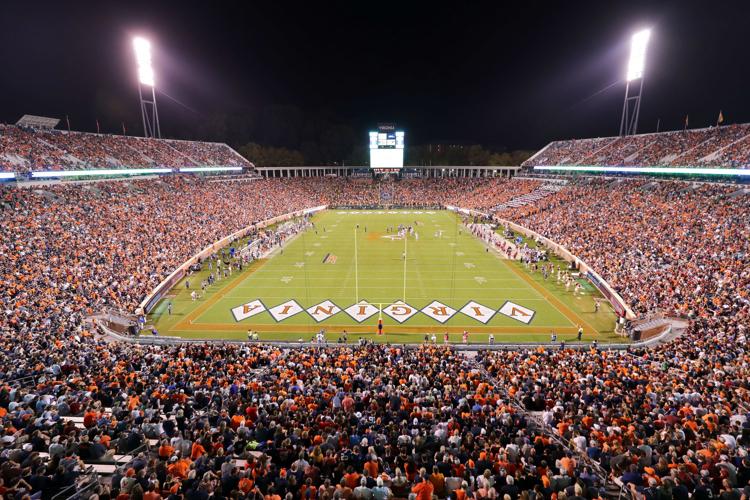 Virginia's home attendance through three 2019 home games is the best since 2013. The Cavaliers are bringing in an average of over 49,000 people per game to start the season.
There's a belief in Virginia football for the first time in years. Whether it's the team coming from behind to beat ACC foes or fans flocking to Scott Stadium, the excitement around the program is growing.