The Rev. Anthony Holmes had a simple message for the crowd gathered at Loudon Avenue Christian Church on New Year's Day: Sing your song.
Holmes, who on Wednesday marked his third anniversary as the church's senior pastor, delivered a passionate, fiery address at the Roanoke Branch NAACP's annual Jubilee Day celebration. The event commemorates the Jan. 1, 1863, issuance of the Emancipation Proclamation.
Although Holmes regularly preaches from the pulpit at the Roanoke church, he admitted to being nervous on this day. He'd never had the opportunity to attend a Jubilee Day celebration. So, in preparation, he did some research.
Holmes came across the story of a reading of the Emancipation Proclamation that was followed by an emotional rendition of "My Country 'Tis of Thee" by a group of African Americans for whom the song had new meaning.
"What an appropriate song to sing on a day like that. What a moment in history," Holmes said. "But, I am left with a question: What happens or what do you do when it is no longer easy to sing that song?"
Naturally, the pastor said, he turned to Scripture for an answer. More specifically, to Psalm 137: "How shall we sing the Lord's song in a foreign land?"
Lately, Holmes told the people packing the pews, it seemed as if they were living in a strange land. Only in a strange land, he said, would children and families be locked up in cages, would people have to fight for the right to love, would the public need to be reminded that all lives matter.
"It's a strange land that would allow such dividing dialogue and racist rhetoric to be spoken by the one person whose position requires them to be the united voice for all people," Holmes said.
In the psalm, the pastor explained, the captive Israelites hung up their harps in protest and refused to sing the joyous songs demanded. But Holmes said he didn't think that was the answer today.
"Though it is difficult to sing in times of hardship, though it is difficult to sing in times of hurt and oppression, though it is just difficult to sing a song in times of unrest, we as a people have learned throughout our history that it is the song of a people that can unite us," Holmes said.
It's important, he said, that each person continue to sing his or her song, no matter how difficult that may be.
"You just have to remember who you're singing to," Holmes said.
The speech was more political than the sermons Holmes typically delivers, he said. But it's important to acknowledge what's going on in the world.
"We don't come to church with blinders on," he said.
Holmes said he wanted to remind everyone in attendance that it isn't just elected officials, pastors or millionaires that can create change. They can, too.
His message appeared well-received on Wednesday, as listeners stood, clapped and shouted out words of encouragement and agreement.
"That's my pastor," a parishioner proudly told her friend as she came up to give Holmes a hug after the event.
Other speakers also encouraged attendees to make their voices heard by voting and participating in the political process in 2020.
Brenda Hale, president of the Roanoke NAACP, stressed the importance of getting more people registered to vote. It brings her "immense joy" to sign up someone who just recently turned 18.
Mayor Sherman Lea noted the city council recently voted to move its elections to November, meaning it will be on the ballot the same time as the presidential election.
"You have a role in where this city and this country go," he said.
Hale promised 2020 would be a big year for the local NAACP branch, noting the city would host the statewide annual convention this year.
"We might be considered a small branch, but we're not average and ordinary and we do extraordinary things," she said.
DH 01012020 JubileeDayCelebration p01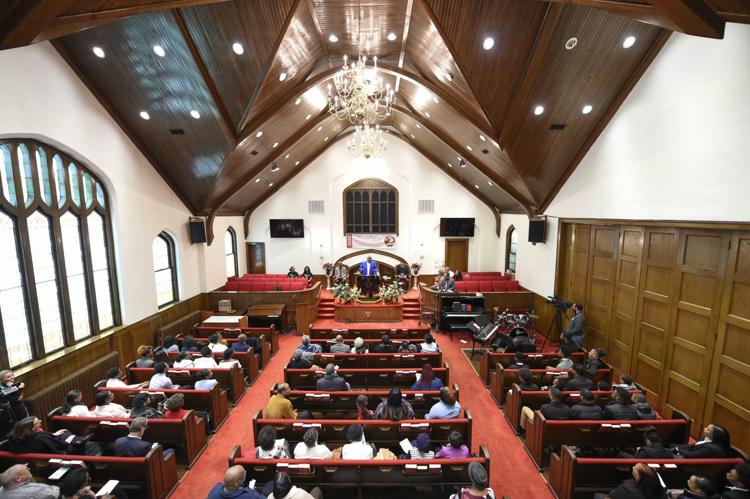 DH 01012020 JubileeDayCelebration p02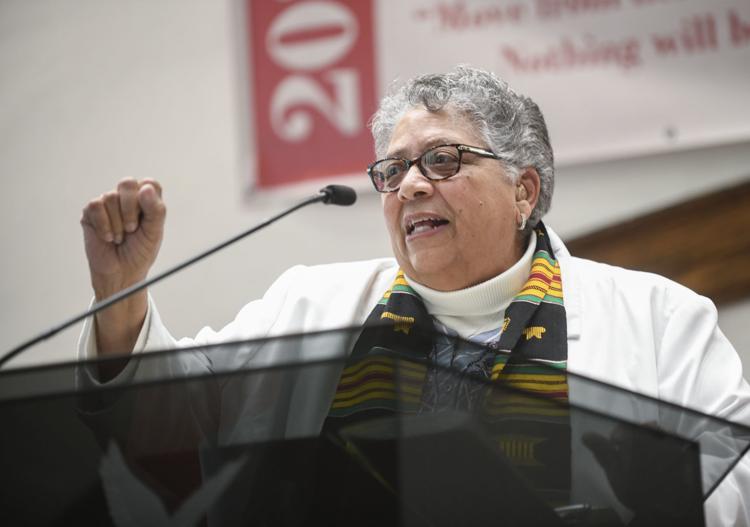 DH 01012020 JubileeDayCelebration p03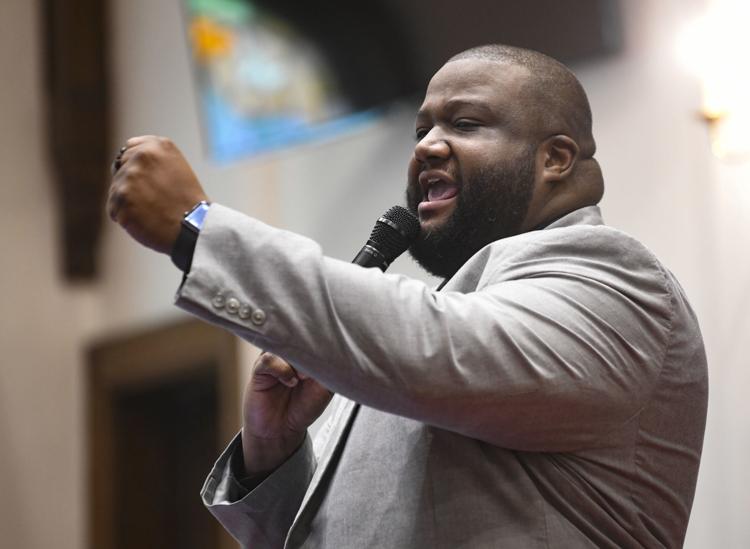 DH 01012020 JubileeDayCelebration p04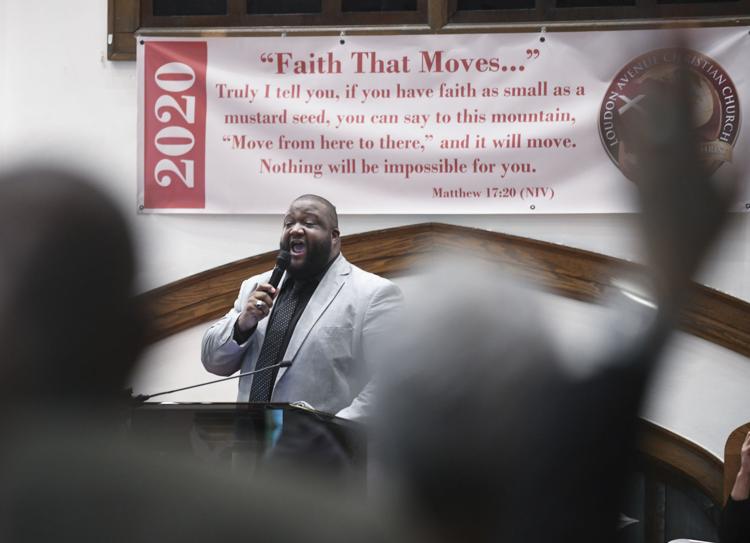 DH 01012020 JubileeDayCelebration p05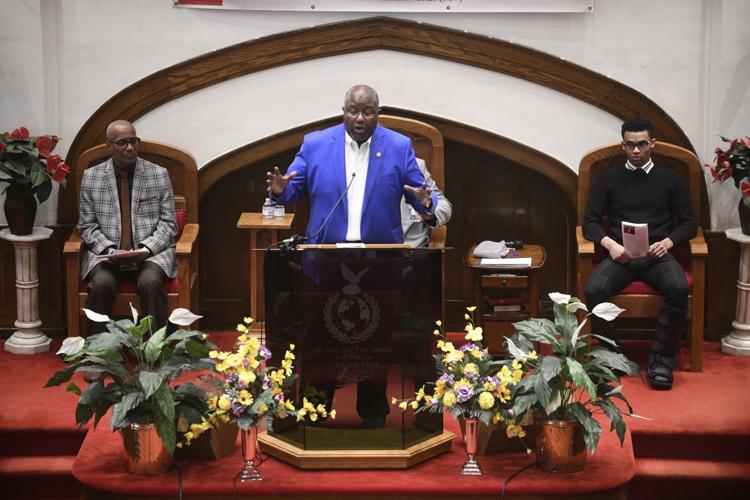 DH 01012020 JubileeDayCelebration p06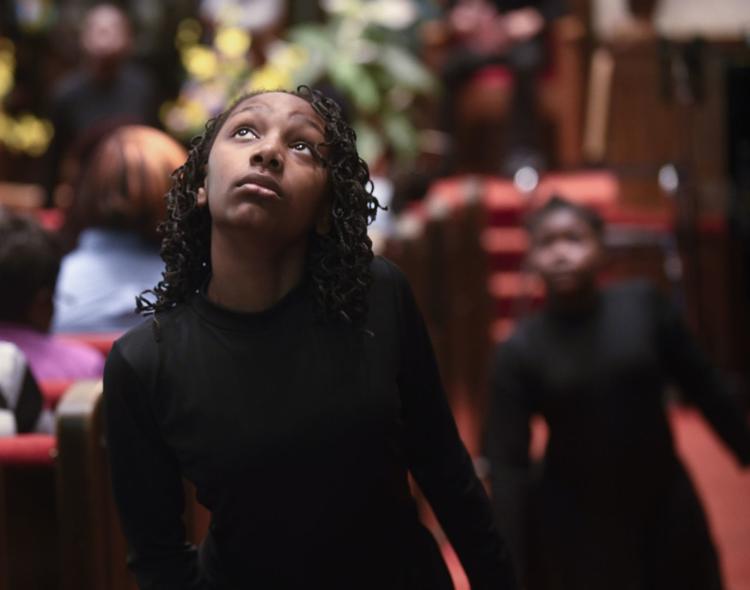 DH 01012020 JubileeDayCelebration p07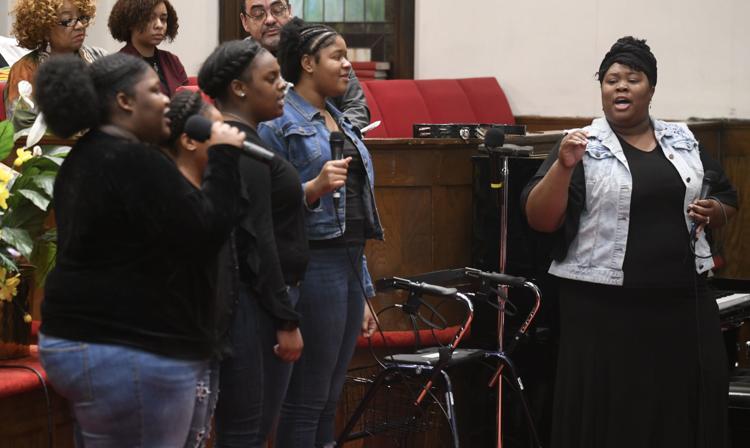 -- HIDE VERTICAL GALLERY ASSET TITLES --